A software house that is a stock company but feels like a startup. With a working environment in which every employee can and should freely develop his talents and preferences. And a workplace where ideas and innovations can also be tried out and realized in-house.
And a trusting and cooperative corporate culture, which is based on the best possible compatibility of family, work and private life.
True to our mission statement: Sunday looking forward to Monday!
This is INOSOFT.
No reason not to apply! Because maybe we just do not know that we absolutely need you in our team. Show initiative and convince us!
We are looking constantly for people with analytical abilities, curious and persevering tinkerers who want to get things moving and make a difference. People who are passionate about their work and enjoy working with others. Diploma and certificates are important. In our opinion, however, practical know-how, personal skills and social competencies are just as important.
In order to be able to invite you for an interview as quickly as possible, we ask for the following documents. Please do not send us a brief application. We would like to get an idea of who you are. This includes for example a curriculum vitae (tabular form) including picture, certificates and - if available - some examples of your work, software you have developed etc.
Please send your complete application by e-mail at kontakt@INOSOFT.de or mail to: INOSOFT AG, Personalabteilung, Im Rudert 15, 35043 Marburg.
We look forward to you!
In an interview you can find out whether a position really suits you and thus create the best basis for your application afterwards. We are represented at the following events or career fairs:
10/10/2023
Tuesday, 7:00pm - 9:00pm
Career fair for high school students
Martin-Luther-Schule, Marburg - Add date to calendar
11/07/2023
Tuesday, 7:00pm - 9:00pm
Career fair for high school students
Steinmühle, Marburg - Add date to calendar
11/14/2023
Tuesday, 7:00pm - 9:00pm
Career fair for high school students
Lahntalschule, Biedenkopf - Add date to calendar
01/26/2024
Friday, 9:00am - 4:00pm
01/27/2024
Saturday, 9:00am - 4:00pm
02/02/2024
Friday, 10:00am - 3:30pm
05/23/2024
Thursday, 10:00am - 4:00pm
05/24/2024
Friday, 10:00am - 4:00pm
05/25/2024
Saturday, 9:00am - 1:00pm
An apprenticeship at INOSOFT is one thing above all: exciting!
In addition to the diverse tasks from our projects, we work intensely with new technologies such as Augmented & Virtual Reality, Blockchain, Artificial Intelligence, Internet of Things and many others - and you can be part of it!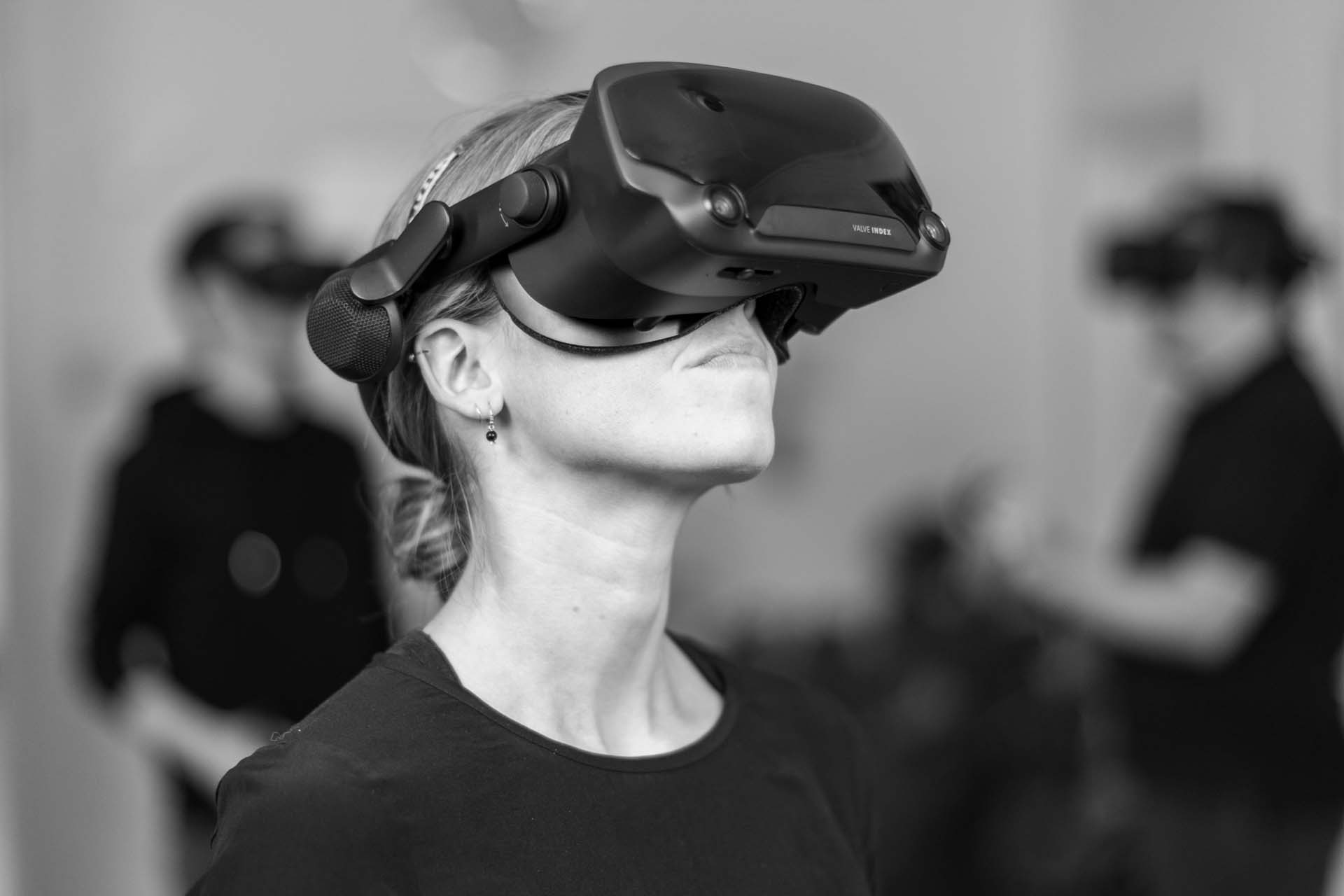 We take time for your development and support you on your way into professional life. And: Right from the start, you can work on your own projects and thus strengthen and consolidate your skills.
All trainees in the IT professions get to know different teams and work areas of INOSOFT already in their first year of apprenticeship. In addition, training courses are held that teach the basic knowledge of IT and prepare them optimally for professional school. In the second year of apprenticeship, our apprentices go through all departments in the company and get to know the different processes and activities. Finally, in the third apprenticeship year, they are an integral part of a team; this is also where the supervision of the final project takes place.
Our dual study program provides the perfect combination of study and career entry and is carried out in cooperation with the THM Giessen. The intensive, practice-oriented study program not only imparts specialized knowledge, but also prepares students on a broad basis for their careers.
Work-Live Balance

Flexible working time models, home office or mobile working? Possible with us, so that you can optimally combine career and family.

Childcare

The better compatibility of work & family depends above all on offers for childcare. We have been offering in-house childcare for our employees' children since 2004.

Sport & Fitness

Get active! The company's own beach volleyball facility, running groups, fitness classes - we offer a wide range of sports. Because we want you to stay fit and healthy!

Continuing Training

We promote skills in all areas. We offer you every opportunity for your personal development.

Spielwiese

You can regularly participate in our internal "Spielwiese" format to learn about new, exciting topics outside of project work.

Employee Shares

And if you would like to participate in the company, you can acquire a share in the company in the form of employee shares after a short period of employment.

Health Care

The health of INOSOFTies comes first. Take advantage of our health promotion offerings.

Free Beverages

Probably nothing new, but it has been a matter of course for us since the company was founded: all beverages and fresh fruit are on the house.
We offer more than just a job.
We shape the future together - yours and ours.