Our gift for the 800th anniversary of the city of Marburg
On the occasion of the 800th anniversary of our hometown, we have come up with a special birthday present: We virtually reconstructed the medieval synagogue, which was discovered during construction work in the 90s, and present the reconstruction to interested Marburg citizens and guests of our beautiful city.

.

The unique concept is implemented with state-of-the-art virtual reality technology. Based on old drawings, photos of the excavation site and information from historians, the building was reconstructed to scale in such a way that it can be walked through with virtual reality data goggles and experienced in an almost real way.
Before and After Display
On the before-and-after rendering, the present-day view can be seen on the left and the reconstructed synagogue on the right.
The remains of the medieval synagogue are located at the end of the Obermarkt - Willy-Sage-Platz, Marburg.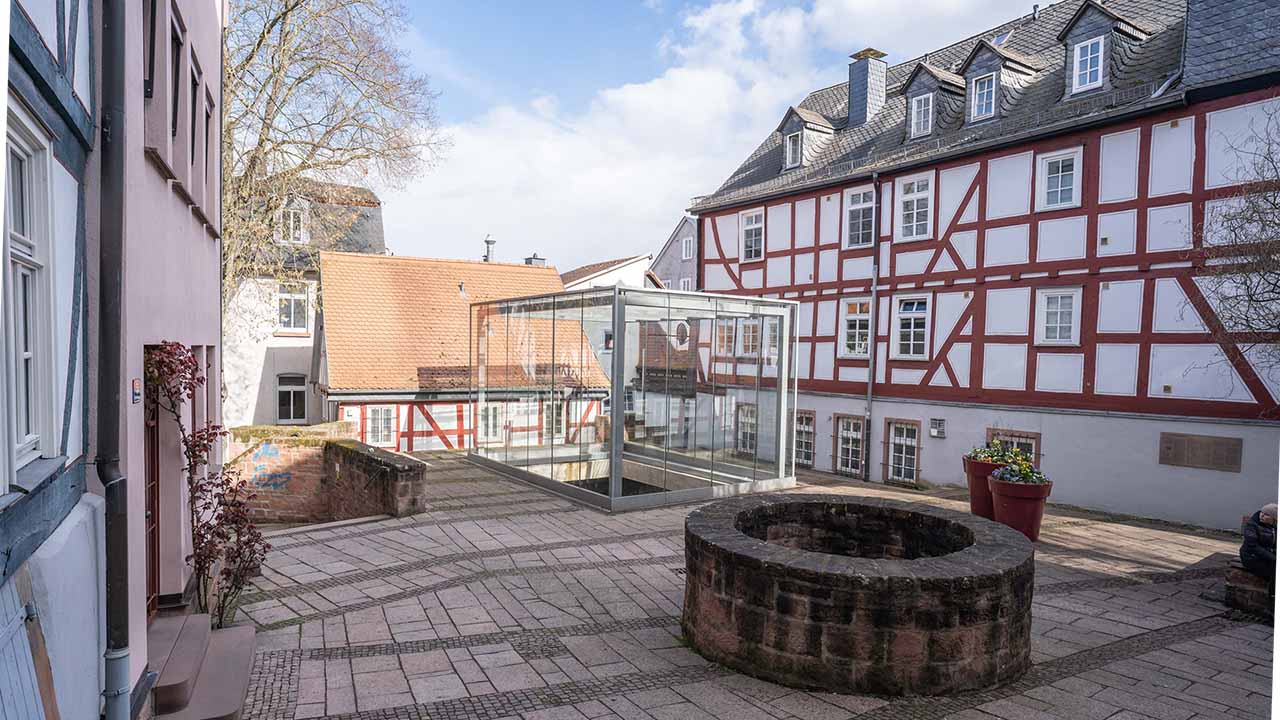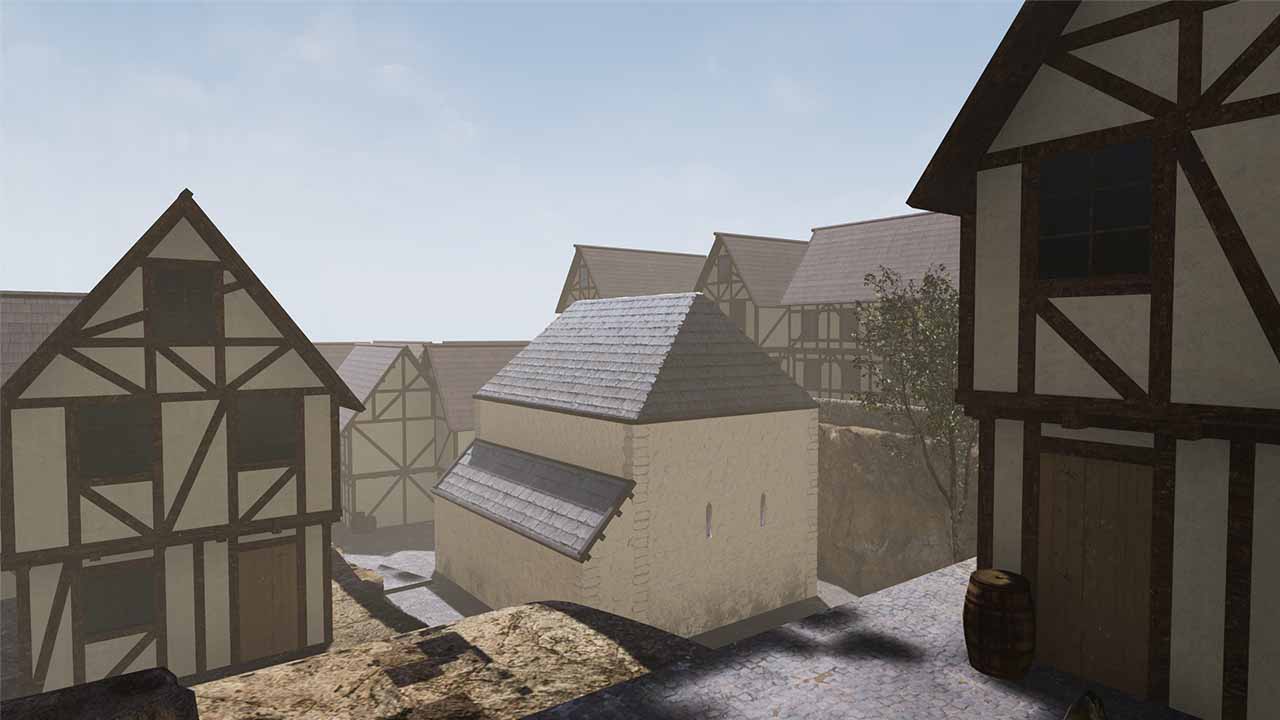 A unique experience!
Nearly real means that we placed great emphasis on the so-called immersive experience during the implementation. This is an effect that makes the user's consciousness fade into the background to such an extent that the virtual environment is perceived as real.
And that's how it feels!
Independently, guests can explore all the rooms of the synagogue: Market sounds can be heard as one enters the house of worship by flickering candlelight. Walking through the old walls, one reaches the Torah cabinet and in a way never seen before, the medieval synagogue can be experienced with almost all senses.
Video with the project team Marburg800
It is a Marburg800 project that combines remembering, experiencing and inventing.
"The object is history, the method is the future, the experience is the present," says Mayor Dr. Thomas Spies happily, inviting everyone to the exciting adventure journey into the early 14th century.
Try it out now!
There are several ways to experience the Virtual Synagogue live: The 360-degree experience is available on Markt 23 in the upper town or at the INOSOFT corporate headquarters possible. And those who have their own virtual reality data glasses can start this journey through time at home!
To book an appointment slot with us or to access installation instructions, please give us a call 06421/9915-0 or send us an email.